Hi! My name is Umberto Boni, I was born in 1941 in Central Italy, now I live in North Italy in countryside near Milan.
I am a graduate in Natural Sciences with a specialization in Botany. During my job I specialized my Botany in the study of medicinal plants. My job brought me to travel around the world: I visited many countries in Europe, Africa, Asia and Americas, the only continent I never see is Australia.
Always for job I was 5 years in Madagascar: a very interesting country for a naturalist. This country is home for many endemic animals and plants: endemic is any organism that grows and lives in a limited area. Many, but not all, animals and plants growing and living in isles are endemic.
Also landscape is very attractive, it goes from rain forest to semi-desert through high mountains.
Now I am pensioner and I have time for my collections and mainly for fruit stickers.
I am a collector, I began very young to collect: I keep out from a letter my first stamp when I was 6 years old.
After this first collection I developed many others one, beside classical: postcard, coins etc.
My wife says I "collect collections" !!
During my travels I gathered many related materials like hotels soap, matches, airliner safety instructions, etc. In any case the principle was to collect directly and not to buy.
I am also strongly interested in nature and in environment protection, I am member of SBI (Italian Botanic Society), LIPU (Bird protection), Legambiente (Environment protection).
I like very much photograph, gardening, cooking etc.
Benvenuti nel mio sito
qualche informazione su di me
Ciao, sono Umberto Boni, sono nato nel 1941 in Italia centrale, ora vivo nell'Italia settentrionale nella campagna vicino a Milano.
Sono laureato in Scienze Naturali con specializzazione in botanica. Per il mio lavoro mi sono specializzato nello studio delle piante medicinali. Il mio lavoro mi ha portato a viaggiare nel mondo: ho visitato molti paesi in Europa, Africa, Asia e Americhe, il solo continente che non ho visto è l'Australia.
Sempre per lavoro sono stato cinque anni in Madagascar: un paese molto interessante per un naturalista. In questo paese vivono molte piante ed animali endemici, endemico è qualsiasi organismo che cresce e vive in un'area limitata. Molti, ma non tutti, gli animali e piante che crescono e vivono nelle isole sono endemici.
Anche il paesaggio è molto interessante e vario, si va dalla foresta pluviale al semi-deserto passando attraverso le alte montagne.
Adesso sono in pensione ed ho il tempo per seguire le mie collezioni e principalmente quella delle etichette della frutta.
Sono un collezionista, ho cominciato fin da bambino: ho staccato da una lettera il mio primo francobollo quando avevo sei anni.
Dopo questa prima collezione ne ho sviluppate molte altre abbastanza classiche: cartoline, monete ecc.
Mia moglie dice che io "colleziono collezioni" !!
Durante i miei viaggi ho raccolto molti materiali come le saponette ed i fiammiferi degli alberghi, le istruzioni di sicurezza degli aerei ecc. In ogni caso il principio è sempre stato di raccogliere direttamente e di non acquistare.
Sono molto interessato alla natura ed alla protezione dell'ambiente, sono membro della SBI (Società Botanica Italiana), LIPU (Lega Italiana protezione uccelli), Legambiente.
Gli altri miei interessi sono la fotografia, il giardinaggio, la cucina ecc.
Bienvenu dans mon site
quelques informations sur moi
Bonjour, je suis Umberto Boni, je suis né en 1941 dans le centre d'Italie, maintenant je vive en Italie du Nord à la campagne à coté de Milan.

Je suis licencié es Sciences Naturelles, spécialisation en Botanique. A la suite de mon travail je me suis spécialisé dans l'étude des plantes médicinales. Mon travail m'a permis de voyager dans le monde : j'ai visité plusieurs pays en Europe, Afrique, Asie et Amériques, le seul continent que j'ai n'a pas vu est l'Australie.

Toujours pour travail j'ai vécu cinq années à Madagascar : un pays très intéressant pour un naturaliste. Dans ce pays vivent plusieurs plantes et animaux endémiques, endémique est quelconque organisme qui grandit et vit dans une zone limité. La plupart, mais pas tous, des animaux et plantes qui grandissent et vivent dans les îles sont endémiques.
Le paysage aussi est très attractif, on passe du foret pluvial au semi-desert en passant par le plateau et les hautes montagnes.


Maintenant je suis retraité et j'ai le temps de suivre mes collections principalement les étiquettes de fruit.

Je suis un collectionneur, je commence dès mon enfance : j'ai détaché d'une lettre mon premier timbre à sis ans.
Au-delà de cette première collection j'en ai développé plusieurs autres plutôt classiques : cartes postales, pièces etc.
Ma femme dit que je "collectionne collections" !!
Pendant mes voyages j'ai récolté plusieurs objets tel que les savonnettes et les allumettes des hôtels, les instructions de sûreté des avions etc. De toute façon le principe était de récolter et de ne pas acheter.

Je suis très intéressé à la nature et à la protection du milieu, je suis associé à la SBI (Société Botanique Italienne), LIPU (Ligue pour la protection des oiseaux), Legambiente (Ligue pour la protection du milieu).

Mes autres intérêts sont la photographie, le jardinage, la cuisine etc.
History

January 30, 2006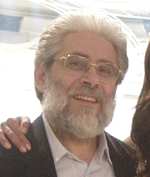 I during a television programme on my "Safety on board" sheets collection
January 1947


My first stamp picked from a postcard when I was 6 years old
September 1954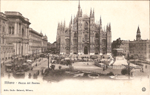 An old postcard of Duomo in Milan
November 1972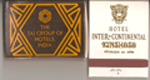 Two match box from hotels
March 1976



Front/retro of an hotel soap from West End Hotel in Bangalore - South India
July 1978

Letter Head of an hotel letter paper from Hotel Ashok in Madurai South India
November 1984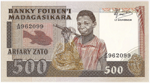 Banknote from Madagascar
April 1992




Safety on board sheet of Aeroperu
January 1995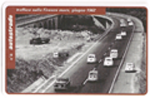 An old pay card of Italian Highways
October 1996


A chinese phonecard from my Orchid phonecard collections