This contribution was written in collaboration with Fernando de Paoli, it is developed on several pages connected by links as in left menu. You can read it in Italian, English or French.



Info Cards
At 2008 year end Melinda printed a long series of cards (10.5 x 15 cm) with apple Cv picture and info on back.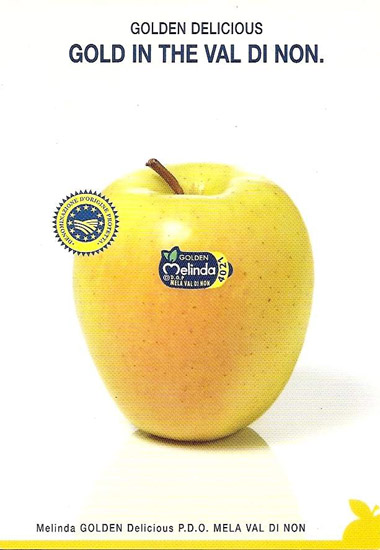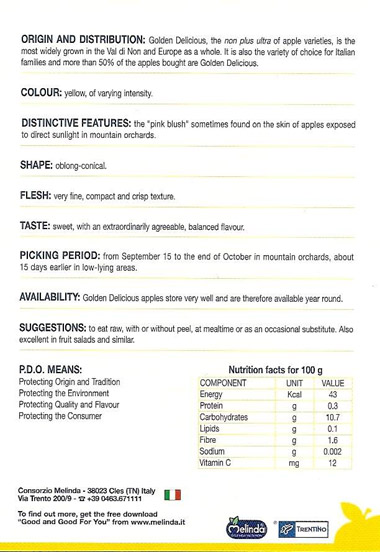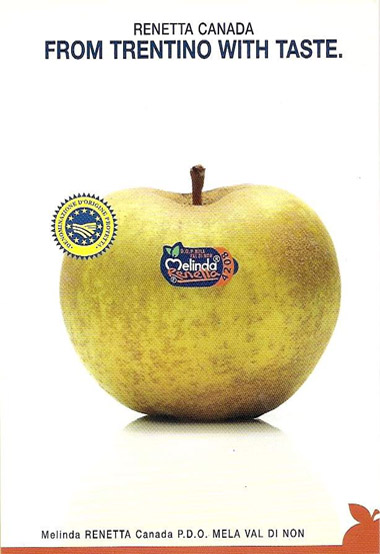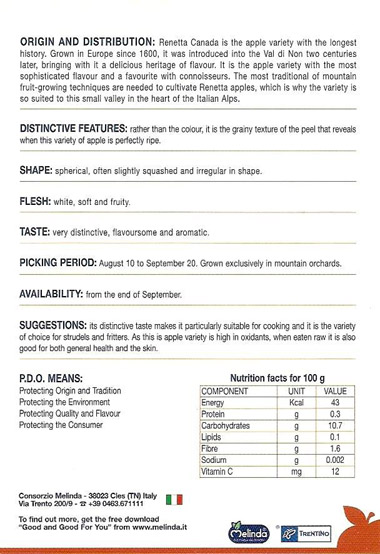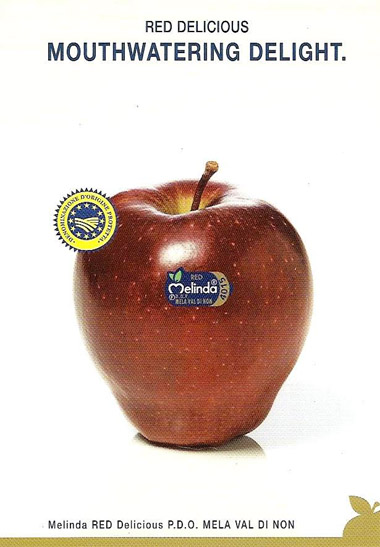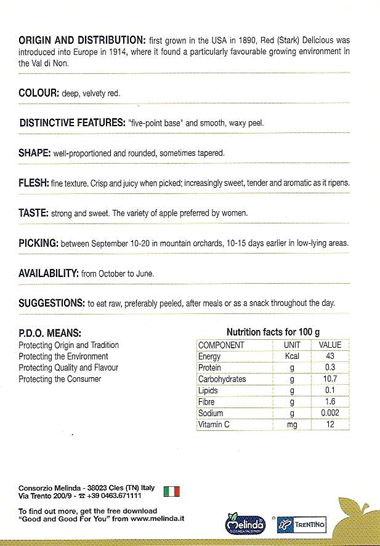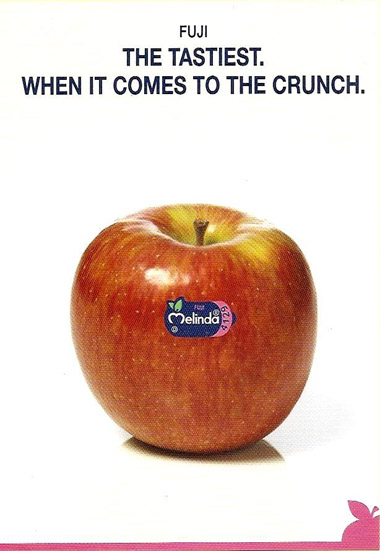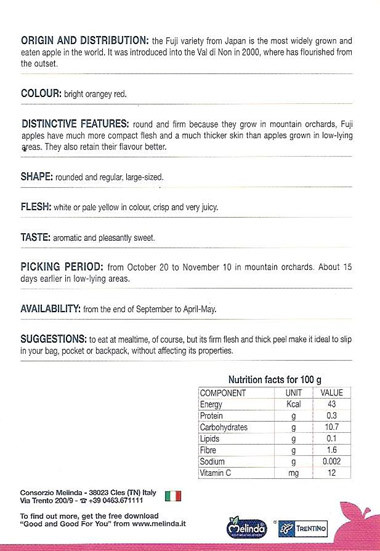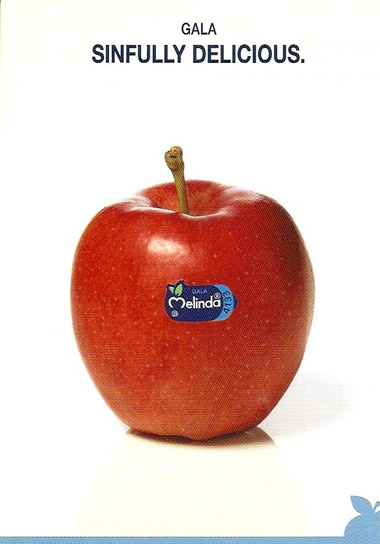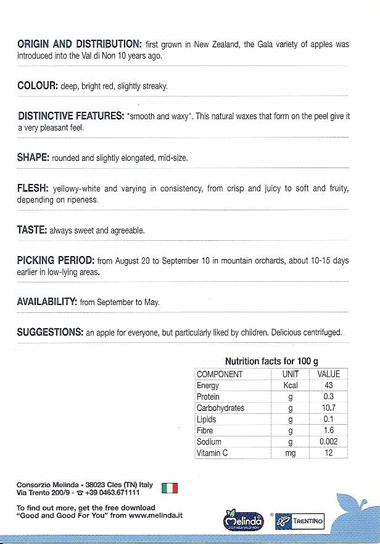 They exist also in Italian, French, German and Spanish.

Top of page



Info Cards placed in cardboard boxes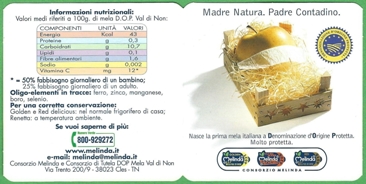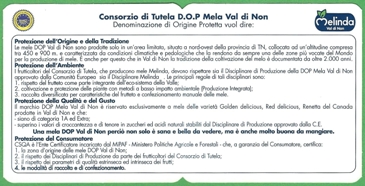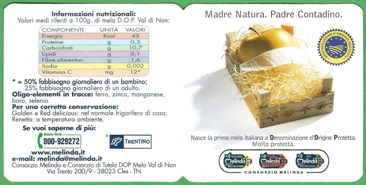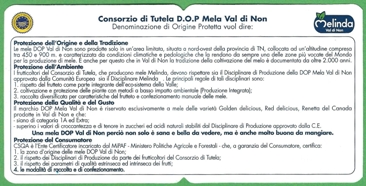 Contests


For some years Melinda offers to consumers the chance to take part in a contest
that requires to paste some apples stickers on postcards to participate.
2006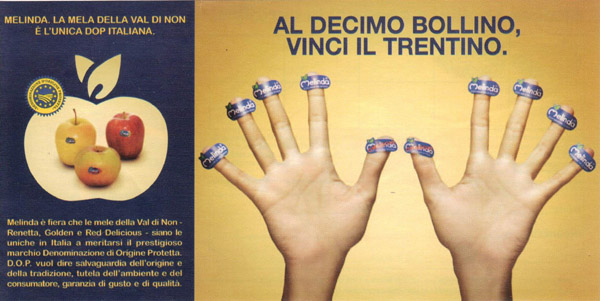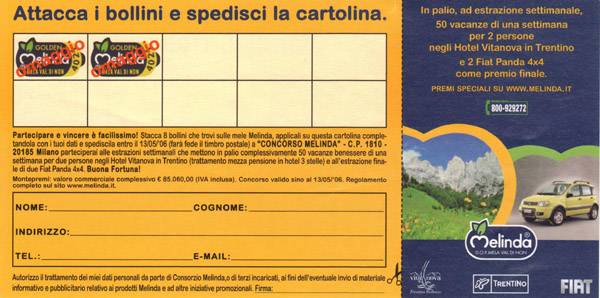 2007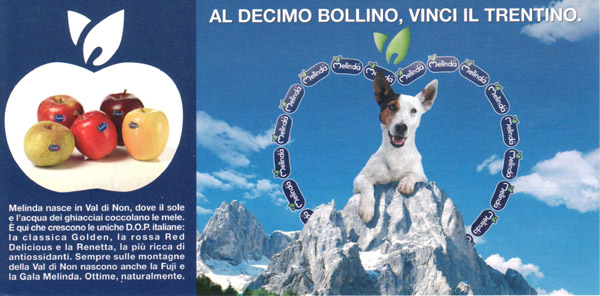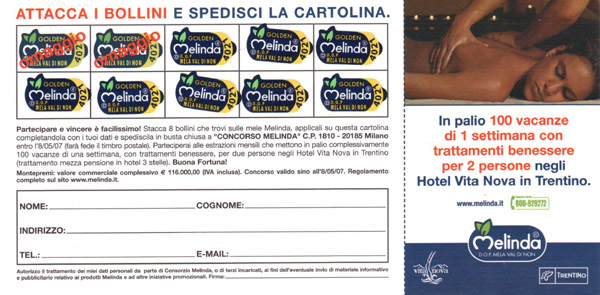 Plastic bags
A part (only illustrated portion) of a Melinda plastic bag for apples (30 x 45 cm).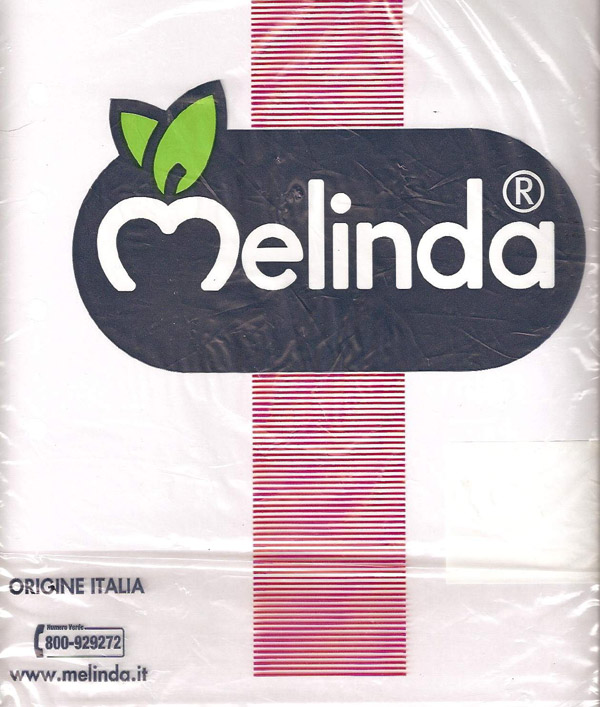 A part (only illustrated portion) two Melasý plastic bag for apples (30 x 45 cm).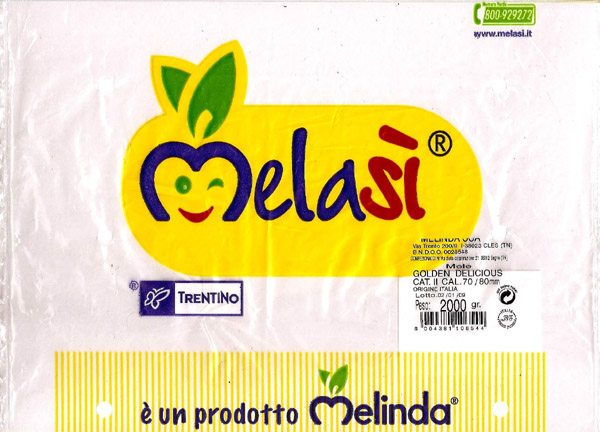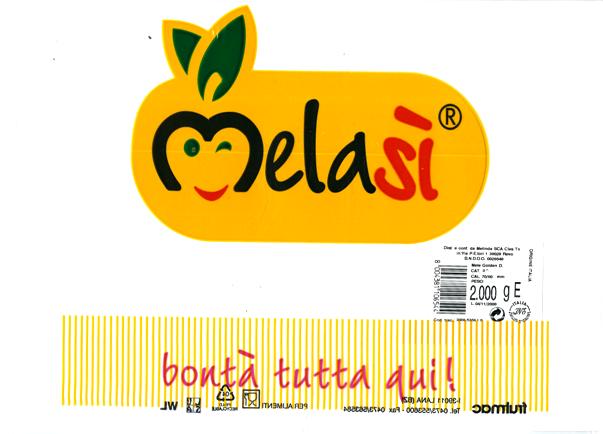 Cardboard crates stickers
Below 5 examples of stickers used on cardboard crates or other packaging in the years'80 -'90.
Names are those of cooperatives that will later join in Melinda.
After the creation of the consortium Melinda cooperatives used labels with the logo "Melinda «" and the name of the cooperative, 6 examples below. Note that since 2006, probably in conjunction with the reduction of processing plants, cooperative names are no longer shown, there is only place of packing. Also on that date in addition to Melinda « logo there is also that of Trentino «.