Christmas packaging and apple's products
This contribution was written in collaboration with Fernando de Paoli, it is developed on several pages connected by links as in left menu. You can read it in Italian, English or French.


Christmas packaging
In 2002, for the first time experienced the "labels" to obtain unique fingerprints by the sun. Some farmers had noticed during the harvest, the imprint of a film on the surface of the apple: the label to speak of "solar" the step is taken. In summer a few apples, the best and those exposed to the sun, placing adhesive labels of various forms, in this case the shapes are similar to Christmas (candle, heart, star and comet star). The red-orange surface of the apple derives from the combination of sun with the low temperature at night when the surface is not exposed to the sun it does not feature color and the surface is yellowish.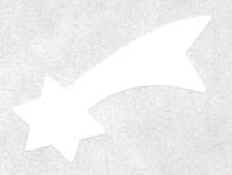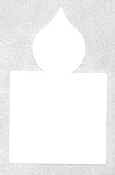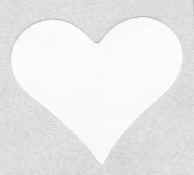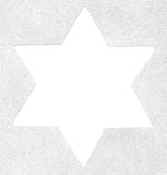 Once the label removed a stain clearly remains the same form on the surface as shown by side.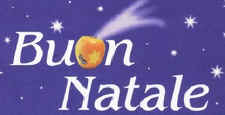 The package is completed by a cardboard inserted on the petiole apple (on the back explaining the process to obtain fingerprints). The whole is singularly inserted into small packets or confections, which recall the wine, with the words "Riserva di Natale". An adhesive label is added in different packages during the holidays.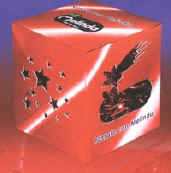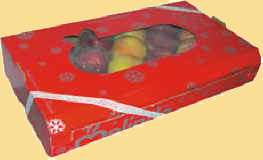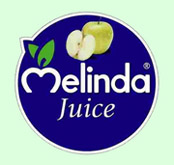 MELINDA« JUICE

Melinda Juice, is a Melinda brand juice. This is a very pleasant drink obtained by pressure from Apple (pure 100% juice) with no added sugar, water or preservatives. Featuring a low calories content, lower than other fruit juice, this product is very suitable for those who want a natural diet. The juice, obtained from the pressure of various varieties of apples, is very fragrant with a taste sweet and tart at the same time. Melinda Juice is produced from 'Golden' (90%) and 'Renetta del Canada' (10%) apples which come exclusively from the "Val di Non."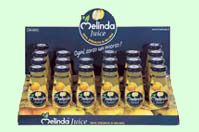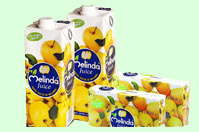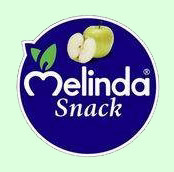 MELINDA« SNACK

Melinda Snack are from 'Golden' apple peeled, without stalk, cut into slices and dried. These apples slices contain no added sugar or preservatives. They are produced without fry. For this reason they are a very healthy alternative compared to other snacks.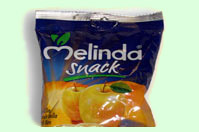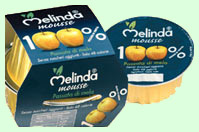 MELINDA« MOUSSE

Melinda Mousse It is a delicious dessert in six versions with low caloric content and produced from 100% selected fruit. It is or only apple puree or a mixture of apples and other seasonal fruits such as plums, apricots, blueberries, bananas or strawberries.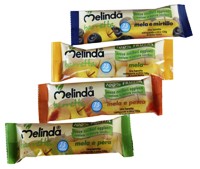 MELINDA« BARRETTE

Melinda Barrette: As light as they are tasty, in the two versions 100% fruit or fruit + cereals and natural, with no added sugar or other ingredients.